Jigsaw Melbourne trainee, Daynah H, was interviewed by the NDIS about his experience with the NDIS, and his goals for the future. 
Before joining the NDIS, Daynah didn't have any formal disability supports in place. The NDIS has not only facilitated Daynah's independence but has also helped Daynah continue with sport. 
Daynah loves all sport, but is particularly passionate about cricket. He plays for the Victoria Vikings, Victoria's cricket team for players who have an intellectual disability. 
As Daynah's confidence has grown, so has his desire to take on new challenges. Daynah decided to join the Jigsaw hub in Melbourne to develop transferable skills and gain work experience to help him land his dream job of working in recruitment for Cricket Victoria or Cricket Australia. 
"I have a passion for recruiting the next generation of cricketers with disability because I've been in that environment as a player. I really think it would be a perfect way to give back to the sport that's given me so much."
Read the full story on the NDIS website by clicking the button below.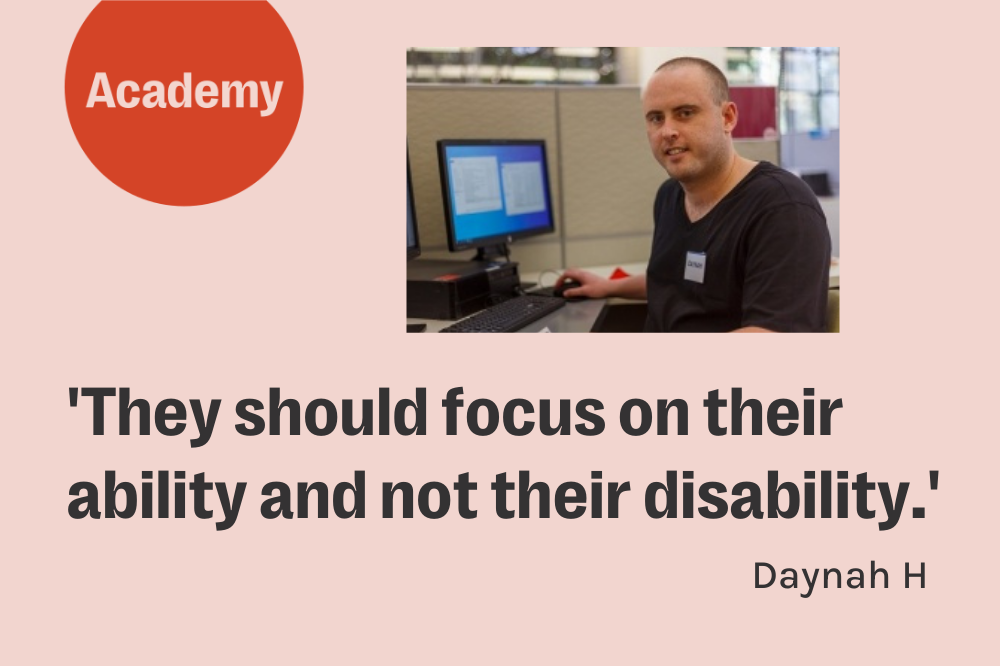 About Jigsaw
Jigsaw is a social enterprise that provides an innovative pathway to open employment for people with disability. By embedding a comprehensive skill-based training program within our commercial document and data management business, Jigsaw enables people with disability to achieve their employment goals at their own pace. Jigsaw's holistic approach starts from the very basics of core work skills and supports trainees all the way through to transition to open employment with ongoing support and coaching once they have transitioned. 
Jigsaw is located in Sydney, Melbourne, Brisbane and Adelaide, with Canberra and Perth locations coming soon.