In Australia, over 1 million people of working age with disability are not participating in the mainstream workforce. 
However, Jigsaw, a not-for-profit social enterprise, is seeking to reshape the pathway to open employment for people with disability, and change this statistic for the better.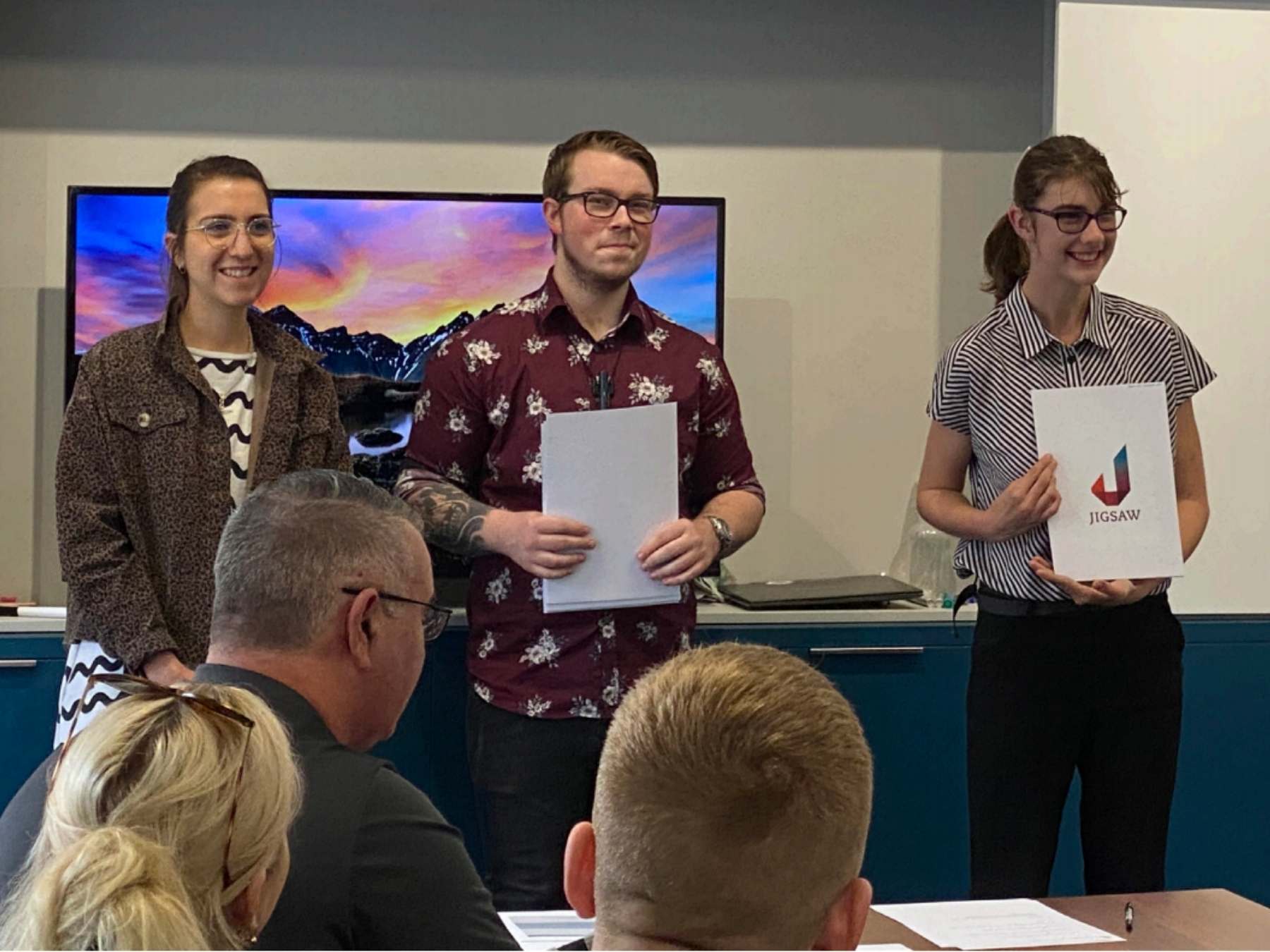 Whilst preparing to open Jigsaw Mt Gravatt, Jigsaw spoke with young adults, their families and local schools, and noticed a common theme of conversation arising: the significant lack of work experience opportunities available for young people with disability. With 1 in 10 school students having a disability, this issue presented itself as a major cause of the overrepresentation of people with disability that are not in the workforce.
Consequently, Jigsaw created a pilot work experience program for Year 11 and 12 students with disability. This program had two primary objectives:
Inspire Year 11 and 12 participants to consider their goals beyond school and motivate them to seek out post-school opportunities.

Provide work experience in a commercial business environment to demonstrate the ability of participants to thrive in mainstream employment.
Through the program, participants had the opportunity to learn the concepts around specific soft skills of work, and then apply and practise these skills within a real workplace – Jigsaw's very own commercial document and data management business. These experiences were enriched through additional activity-based learning and inspirational discussions, which motivated participants to discover the opportunities available to them post-school. 
The results
The program was highly successful with 29 out of 30 participants inspired and motivated to seek post-school opportunities, and 93% of participants reporting they now have a clear understanding of how to achieve their post-school goals as a result of completing the program. One of the most important outcomes of this program was the significant increase in participants' confidence to pursue their study and career aspirations.
Reported having a plan or a clear understanding of how to plan for their post-school goals
Prior to the program, one participant had decided not to complete Year 12. However, Jigsaw's program positively changed her view of her capabilities and the opportunities available to her, giving her the confidence to complete Year 12 and pursue a career in childcare. From initially not knowing how to get a job or where to start, the program assisted another participant to set himself a goal to apply for a Bachelor of Games and Interactive Design, which would enable him to pursue his interest in coding and design. Furthermore, one participant experienced significant growth in her personal skills, learning how to interact in a work setting independently and express her thoughts verbally. 
All parents and school representatives who participated requested the work experience program continue if possible, seeing it as a powerful opportunity for young people with disability.  
"The work experience program at Jigsaw has been paramount in taking my students to the next level with their employment skills. The students have loved participating each week and have shown maturity in their ability to plan goals and reflect on their personal development. The staff at Jigsaw are all so lovely and welcoming – making our community connection even more unique. Thank you for empowering my students!"

Antoinette Upperman

Senior Teacher, Calamvale Special School
For more insights and testimonials, take a look at the full report of Jigsaw's 8-week Pilot Program.
About Jigsaw
Jigsaw is a social enterprise that provides an innovative pathway to open employment for people with disability. By embedding a comprehensive skill-based training program within our commercial document and data management business, Jigsaw enables people with disability to achieve their employment goals at their own pace. Jigsaw's holistic approach starts from the very basics of core work skills and supports trainees, all the way through to transition to open employment with ongoing support and coaching once they have transitioned. 
Jigsaw is located in Sydney, Melbourne, Brisbane and Adelaide, with Canberra and Perth locations coming soon.