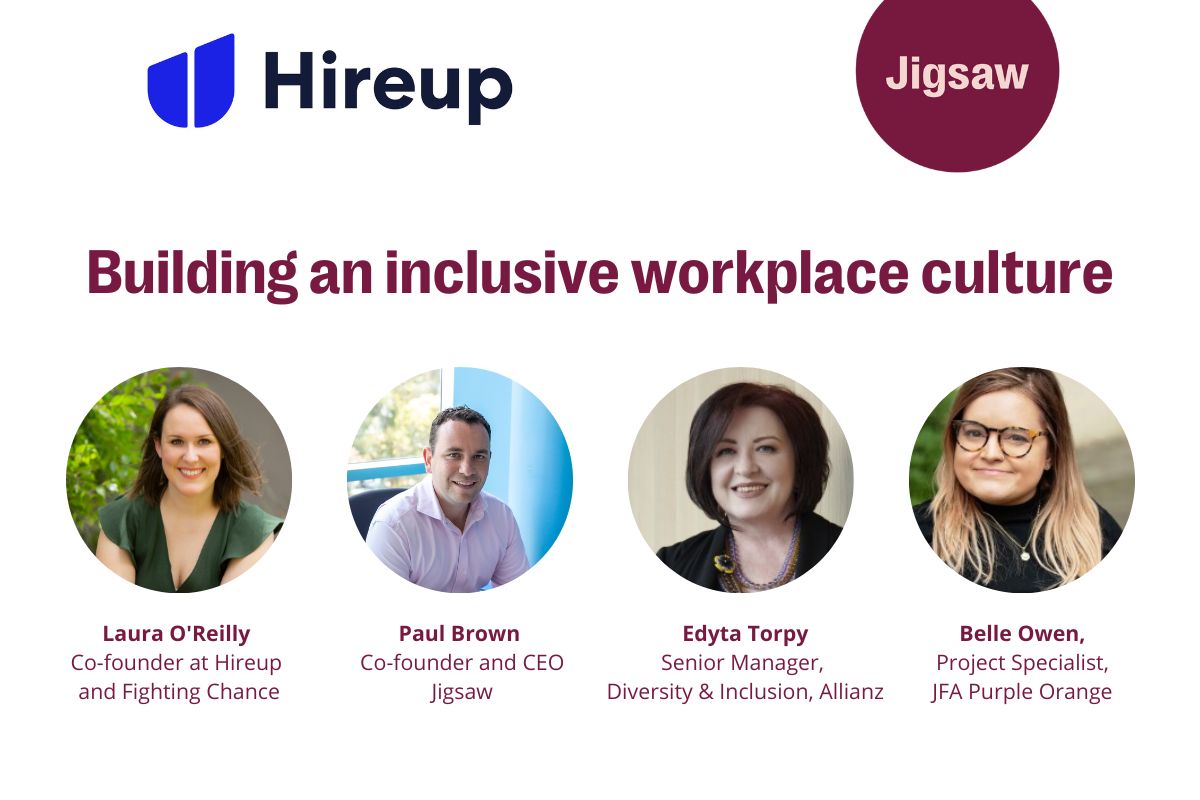 The theme for International Day of People with Disability 2022 is "transformative solutions for inclusive development: the role of innovation in fuelling an accessible and equitable world."
But what does that mean when it comes to employment?
Research from disability employment social enterprise Jigsaw, in partnership with YouGov, has found that half of Australian managers and HR professionals have never hired or worked with a person with disability.
The research, which surveyed over 500 Australian middle managers and HR professionals in Australian capital cities (excluding Hobart and Darwin), found that 44 per cent say their organisation doesn't have a written policy for diversity and inclusion. And disappointingly, almost one in ten were not open to recruiting a person with disability in the future.
Positively, the majority (79 per cent) of Australian businesses agree that job-ready people with disability will help address worker shortages, while 71 per cent agree they need more guidance and support in creating a more diverse and inclusive workplace.
"In a workforce as tight as we're currently facing, it's time for a seismic shift in how employers engage with the disability workforce, and how governments support them to do so," said Jigsaw CEO and co-founder Paul Brown. "Surely there has never been a better catalyst than the current labour shortage for governments and businesses to move from intent to action, and improve how they support workers with disability."
Watch this replay to hear the panel discuss what organisations and hiring managers can do, and walk away with actionable strategies and tips.
The panellists:
Laura O'Reilly – Co-Founder and Co-CEO, Hireup
Paul Brown – CEO, Jigsaw
Edyta Torpy – Senior Manager – Diversity and Inclusion, Allianz
Belle Owen – Disability Advocate and Project Specialist, JFA Purple Orange
Click HERE to watch the replay.
About Jigsaw
Jigsaw is a social enterprise that provides an innovative pathway to open employment for people with disability. By embedding a comprehensive skill-based training program within our commercial document and data management business, Jigsaw enables people with disability to achieve their employment goals at their own pace. Jigsaw's holistic approach starts from the very basics of core work skills and supports trainees all the way through to transition to open employment with ongoing support and coaching once they have transitioned.
Jigsaw is located in Sydney, Melbourne, Brisbane, Adelaide, and Canberra, with Perth coming soon.