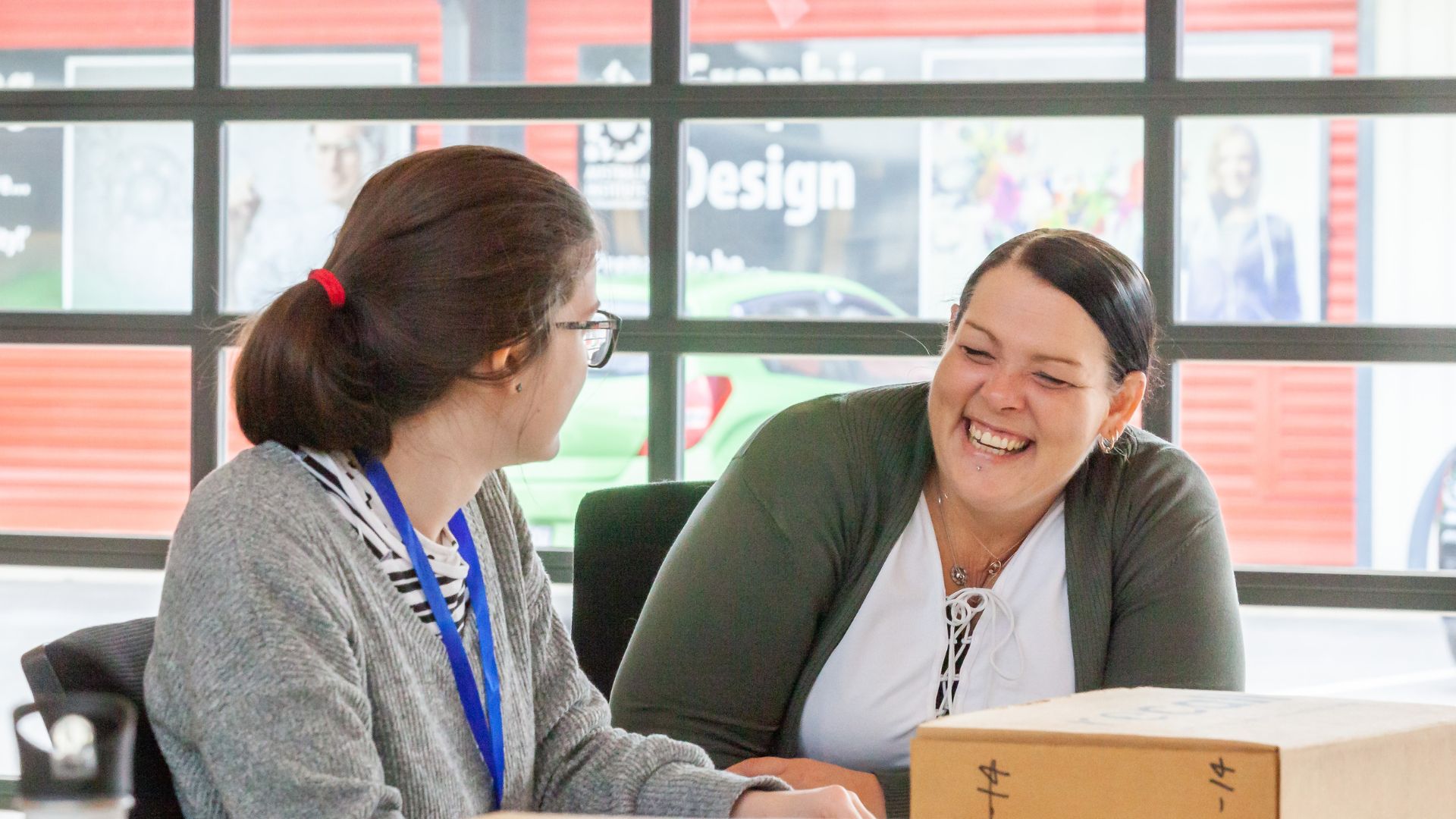 Hi my name is Tammie, I am the Community Engagement Lead of Mt Gravatt Brisbane. I wanted to write this to give a perspective of what is like to be in an engagement position at the start up stages in a whole new state rather than an established hub, where people are very aware of what the program is and what the organisation has to offer. I want to tell you my story.
I started in January 2020, before Jigsaw at Mt Gravatt was opened, before we had a physical hub to show families and stakeholders. I spent the first 3 months of my position working from my dining room table, working autonomously, basically cold calling people trying to sell a program that was so successful in another state but so unknown and foreign in the state we were in, it definitely was challenging at times but I kept going.
The skill of building trust and rapport quickly for families to allow me into their homes was so important but this experience was one of the most amazing parts of the position. I met some of the loveliest families but I also met some of the most vulnerable people that clearly had so many barriers with communication, self-esteem, self-worth and lack of confidence. Most would sit in the corner of the room and as hard as I would try to engage with the individual, I was lucky to get a sentence out of them. Then even though the program sounded amazing, dealing with the doubt the families had and so rightfully so because of their lack of confidence and their hope had been broken from previous providers promising the world and not following through. It was endless phone calls and attending to emails to prove we weren't like other organisations, we were different. We cared about the individual and the families and this was my commitment I made and I was going to follow through with it.
We cared about the individual and the families and this was my commitment I made and I was going to follow through with it.
We finally opened our doors in the last week of March with 20 very anxious and unsure trainees who started with Jigsaw Mt Gravatt to start the program to start their story.
I continued to meet with families and complete intakes and have that initial contact with potential trainees, once again witnessing how vulnerable these people were and no one really got to see this or assess this but I did. I saw how quickly the transformation was happening within the hub when they were in the program. All of a sudden these people that didn't feel like that belonged anywhere before, they had a place to come to that was safe, their self-worth and confidence started to grow, they started to develop friendships that they had never had before, they engaged with our trainers because they were finally being listened too.
I've watched them grow, and as important as our model is, to teach them the foundations of work skills to provide them with the opportunities of employment, I've seen the individual change first hand; I've watched them become a happier person, a more fulfilled person, a person with a purpose.
This is what is special to me and this is what fills my heart. Jigsaw is changing lives and I feel honored that I have been a part of the journey from the beginning.
11 months on, we are hitting milestones and now have 80 trainees attending our program in Brisbane and continuing to grow because of the amazing team we have and the amazing program that is delivered but I will continue to plant the seed for the individuals coming into our service and continue  to watch them grow.
About Jigsaw
Jigsaw is a social enterprise that provides an innovative pathway to open employment for people with disability. By embedding a comprehensive skill-based training program within our commercial document and data management business, Jigsaw enables people with disability to achieve their employment goals at their own pace. Jigsaw's holistic approach starts from the very basics of core work skills and supports trainees all the way through to transition to open employment with ongoing support and coaching once they have transitioned. 
Jigsaw is located in Sydney, Melbourne, Brisbane and Adelaide, with Canberra and Perth locations coming soon.