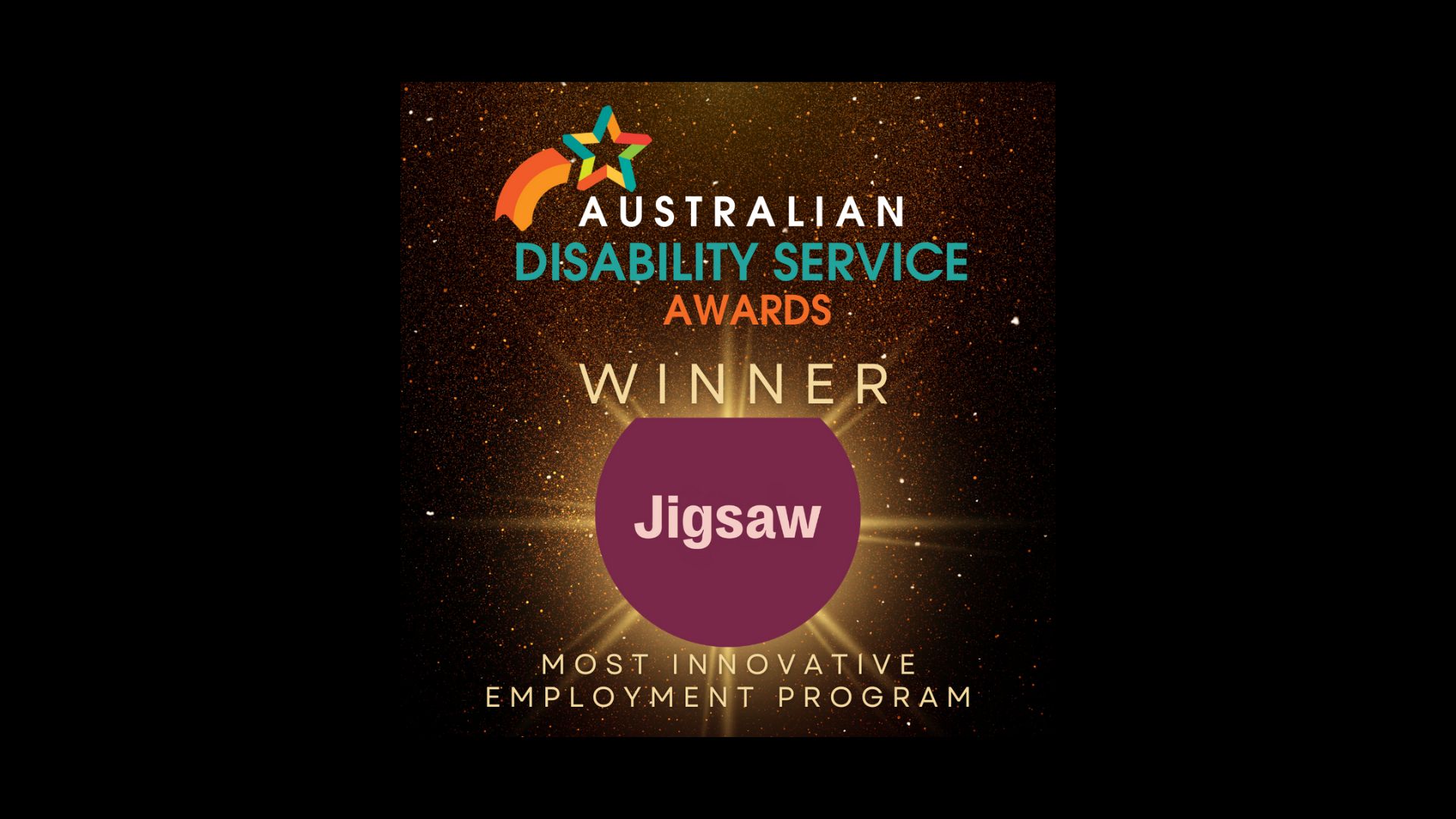 Jigsaw is the proud winner of the 'Most Innovative Employment Program' at the inaugural Australia Disability Service Conference and Awards.
The awards recognise recognise excellence and innovation in the disability sector across Australia.
We know that our three-step model that includes training, work experience, short term paid employment experience at Jigsaw and supported transition to mainstream employment works. However, it's great when forward-thinking sector experts across Australia agree with us! Congratulations to everyone at Jigsaw for proving that people prepare best for work, through work.
About Jigsaw
Jigsaw is a social enterprise that provides an innovative pathway to open employment for people with disability. By embedding a comprehensive skill-based training program within our commercial document and data management business, Jigsaw enables people with disability to achieve their employment goals at their own pace. Jigsaw's holistic approach starts from the very basics of core work skills and supports trainees all the way through to transition to open employment with ongoing support and coaching once they have transitioned. 
Jigsaw is located in Sydney, Melbourne, Brisbane and Adelaide, with Canberra and Perth locations coming soon.