By Michael Walls, editor at Macarthur Advocate:
Social 
enterprise Jigsaw has announced it has partnered with leading western Sydney provider Macarthur Disability Services (MDS), to bring Jigsaw's unique prepare for work, through work model to the region.
MDS is set to open its "Livelihood, empowered by Jigsaw" hub in South West Sydney, incorporating Jigsaw's three stage 'pathway to employment' model of training and work experience, award wage employment in a social business, followed by transition to open employment.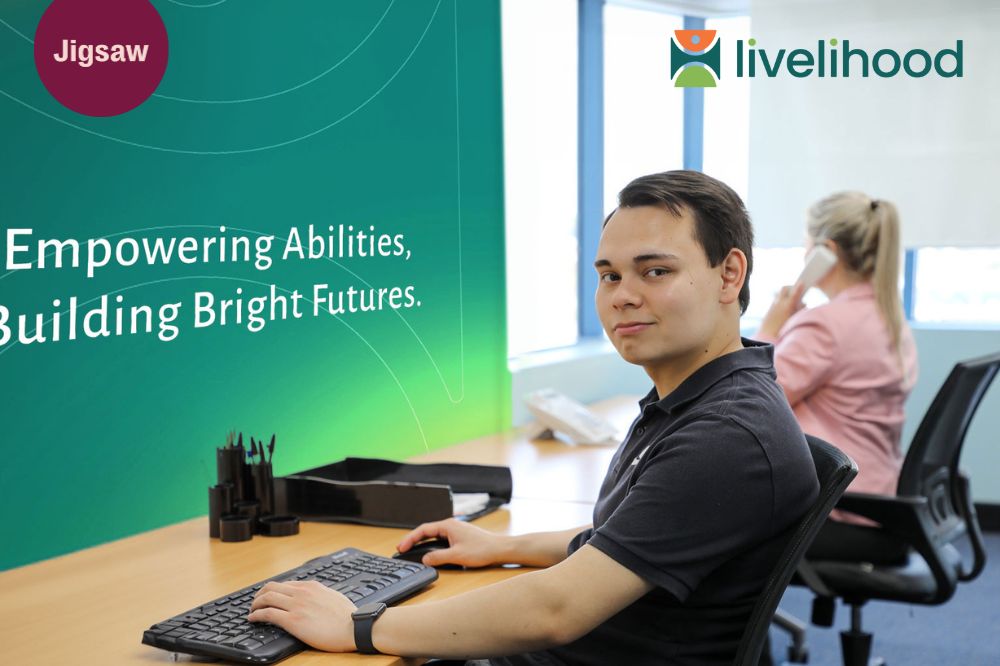 Jigsaw CEO Paul Brown said: "Working-age Australians with disability have a lower rate of employment (48%) than those without disability (80%)1. This is simply not good enough. 
"Our vision is an Australia in which people with disability are fully included in the workforce, which is why we've developed an alternative model to employment that is highly effective in linking the right person with disability to the right job and improving long-term employment outcomes.
"We created Jigsaw to drive systemic change in the sector. Our model has been designed to be scalable and replicated by other employment services, to create even greater impact. 
"That's why we're excited to be taking the next step in our growth with the formation of this partnership with MDS, a well-respected provider who is keen to bring the benefits of the Jigsaw model to their community."
Read the full article by clicking the button below. 
About Jigsaw
Jigsaw is a social enterprise that provides an innovative pathway to open employment for people with disability. By embedding a comprehensive skill-based training program within our commercial document and data management business, Jigsaw enables people with disability to achieve their employment goals at their own pace. Jigsaw's holistic approach starts from the very basics of core work skills and supports trainees all the way through to transition to open employment with ongoing support and coaching once they have transitioned. 
Jigsaw is located in Sydney, Melbourne, Brisbane, Adelaide, and Canberra, with Perth coming soon.