Connecting the dots. Our team.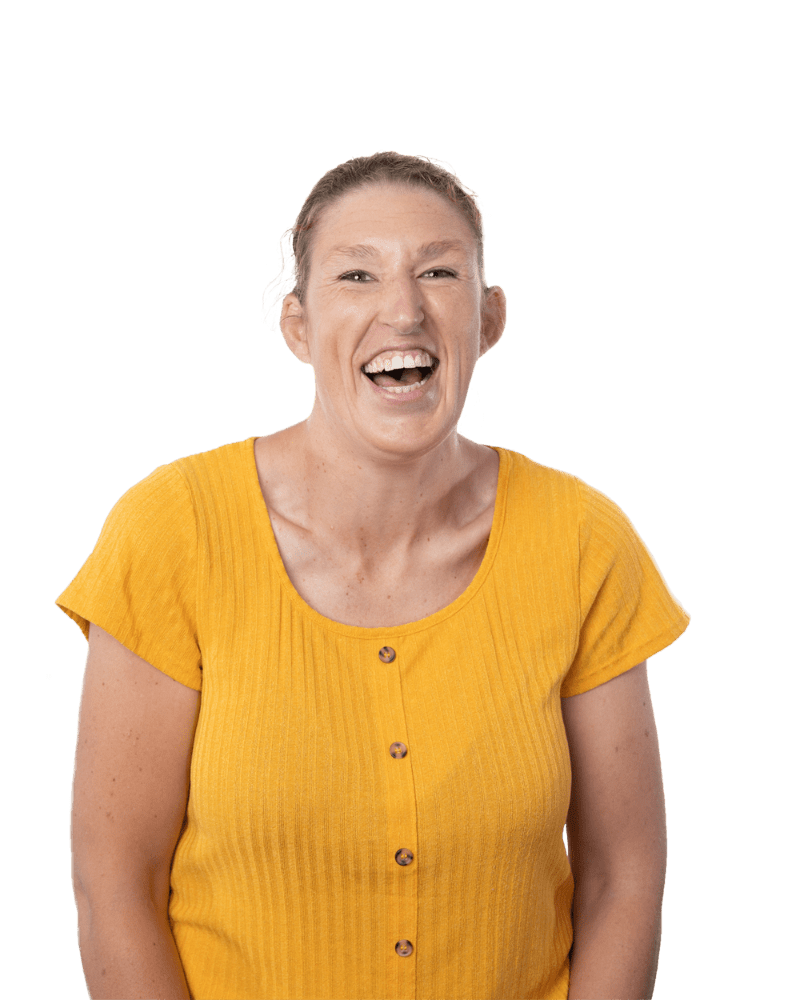 Our CEO and co-founder: Paul Brown.
Paul Brown is the CEO and co-founder of Jigsaw.
His path to social entrepreneurship started when he worked at a school in the UK which supported boys who had significant behavioural challenges. It became clear to him that forcing these boys through the structure of a mainstream curriculum was not going to help them succeed. There had to be a different way of doing things. 
Simultaneously, his childhood friends Jordan and Laura O'Reilly had started Fighting Chance Australia, a not-for-profit social enterprise incubator which builds businesses to bridge gaps people with disability face in their day to day lives.
Together, they launched Jigsaw in 2014, a business which would directly employ people with disability, who were twice as likely to be unemployed than the mainstream. 
Paul has taken Jigsaw from a business with two employees with disability and one scanner digitising 20 boxes of records from Northern Beaches Council (Jigsaw's first client) through to an innovative, work-based employment pathway which reached 315 people in FY20, and takes people with disability through training in core work skills, paid work experience and transition to mainstream employment.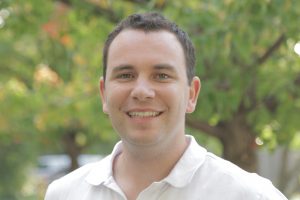 What kind of leader are you?
I am a hands-on leader who takes great pride in knowing all of our trainees and staff individually – although that is getting trickier with our expansion and COVID-19 preventing inter-state travel!  I believe that success in innovation is firmly rooted in dialogue with the community so it's important I consult with our community regularly.
What are you most proud of?
Jigsaw's growth from a two-employee project in 2014 to an incorporated entity with $4.3m revenue in FY20 is high on the list! But, above everything else, I am proud of our trainees. We provide the pathway but it is their determination, hard work and commitment that makes Jigsaw what it is today. They inspire me, and our whole team, to keep striving to be the best we can be, and continue doing what we are doing until people with disability are fully included in the workforce.
What was your driving force to continue making a positive impact despite the difficult times?
My firm belief that people with disability should be fully included in the workforce. We know that 1% of employees identify as having a disability, despite the fact that people with disability account for 20% of the population. I know that the current system isn't working and that there has to be a better way. Seeing the positive impact of Jigsaw's innovative pathway to mainstream employment keeps me focused and motivated.
How important is collaboration?
Jigsaw's success has been contingent on the business, funding and sector collaborations that I've built with the team. In 2013, at Jigsaw's inception, I participated in a social enterprise incubator, the Social Traders' Crunch Program, which kick-started many of the partnerships which Jigsaw maintains to this day. These include Westpac (who fund Jigsaw with both grant and commercial funding, procure digitisation work from Jigsaw, and employ Jigsaw graduates) and Whitebox (which has led to involvement in research and advocacy, as well as connected Jigsaw with the Queensland Government who funded Jigsaw's expansion into Brisbane).
Partners are vital to each stage of the Jigsaw model. Business clients and employers of Jigsaw graduates with disability include Westpac, Coca-Cola Amatil, Lendlease and many local and state government departments. I have also formalised a partnership with Campbell Page, a mission-aligned Disability Employment Service, to accelerate and develop a revenue model for transitions to mainstream employment.
Other collaborations include with organisations such as Auticon (tech), Midnight Feast (creative) and Good Sammy (retail) who operate in the disability sector and can offer Jigsaw trainees work experience in different sectors.
I continue to work very closely with Laura O'Reilly and Fighting Chance.
What is the most challenging part of being a social entrepreneur?
The relentless pursuit to impact as many lives as possible. Very quickly after your social enterprise starts to demonstrate impact, the pressure to grow from stakeholders is upon you. Whilst it is an exciting prospect it is challenging and this is proven by the number of social enterprises that operate at scale. We worked very hard in our initial years to design a model that was scalable and held back growth before it was clear. This approach helped us manage expectations whilst still operating to impact as many lives as possible.
What are your goals for 2022?
My goal is to press ahead with our mission to create 1000 traineeships and 600 jobs for people with disability by the end of 2023, benefitting individuals with improved quality of life through financial security, increased social and professional networks and enhanced sense of self-worth from actively contributing to the economy. Following this it is our ambition to share the model and learnings to enable others to create more sustainable employment outcomes for people with disability.
Check out our latest blogs and media …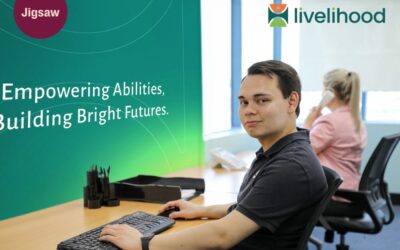 By Michael Walls, editor at Macarthur Advocate: Social enterprise Jigsaw has announced...
read more